SPECIALTY CONSTRUCTION
AVIATION
Transit
Site Furniture /
Fixtures
Lighting
Fire | Automation
Safety
Security
Civic Civil Planning Environmental Retail Hospitality Electronics Wiring
Electrical Mechanical HVAC R Cabling Telecom Elevators & Escalators Renovation
Surveyors
Soils | Foundation
Structural
Concrete
Steel
Civil - Infrastructure
---
Gensler Architecture AIA PE
Leveraging the power of design to create a better world
a Global Architecture, Design, Planning & Consulting Firm
---
HENSEL PHELPS Plan. Build. Manage.
People, Process, Partnership and Technology.
World-Class Innovators. Landmark Buildings. Inspiring Performance.
Greeley, Colorado. | With locations throughout the United States,
---
Walbridge 'Built for Good' - From the Beginning
Founded in 1916 in Detroit, we have grown to become
one of America's largest privately owned construction companies.
Detroit, Michigan | North America, South America and the Middle East
---
PA PASERO ASSOCIATES

engineering & architecture

Exceptional Service. Outstanding Solutions. Sustainable Results.

www.passero.com

Rochester & Albany, New York | Dayton Ohio | Jacksonville, Florida
---

FENTRESS ARCHITECTS AIA
We are driven to advance the field of sustainable, responsible architecture.
www.fentressarchitects.com
Denver, Colorado | CREATING ICON DESIGN WORLDWIDE
---
BURNS & McDONNELL PE "where we welcome fearless dreamers"
Engineering, Architecture, Construction, Environmental and Consulting Solutions.
www.burnsmcd.com
Kansas City, Missouri | more than 30 offices across the nation and around the world.
---
T.Y.LIN INTERNATIONAL PE

Airports, bridges , highways, ports & marine , rail & transit.

San Francisco, California.
---
Tim Haahs Engineers & Architects

Master planning, design and restoration of multi level parking garages.

Pittsburgh, Pennsylvania.
---
HNTB Corporation PE AIA Master Builders
An employee-owned infrastructure solutions firm
serving public and private owners and construction contractors.
Kansas City, Missouri. Offices world wide.
---
FENTRESS ARCHITECTS AIA
We are driven to advance the field of sustainable, responsible architecture.
Denver, Colorado.
---
BRPH Companies Inc. Creative Ideas Precisely Delivered. AIA PE

An international architecture and engineering design and construction

services firm providing comprehensive and fully integrated services to our clients.

Florida | South Carolina | Georgia | California
---

RABA
KISTNER
, Inc.
Founded in 1968
D
esign, Engineering, Consulting, Management.
Facilities, geotechnical, environmental engineering and testing of construction materials,
San Antonio, Texas | Salt Lake City, Utah | Mexico
---
Dorsey & Dorsey
Engineering Inc.
PE
Airfield Design, Electrical & Electronics Design. Site / Civil.
Mobil
, Alabama
---
ADCI AIRPORT DESIGN CONSULTANTS, INC.
Full service Airport design services to the Air Transportation Industry.
Let us show you how we can help your team bring value to your Airport Design Projects.
Elliot City, Maryland | certified minority-owned small business
---
FALCON
ENGINEERING Inc.
ENGINEERING + INSPECTIONS + TESTING + AGENCY CM
Raleigh-Durham, North Carolina.
---

Terracon
Consulting Engineers & Scientist
People of diverse talents coming together to deliver success.
Olathe Kansas | more than 140 offices from coast to coast
---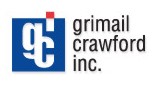 grimail crawford inc. Consulting Engineers PE

Transportation & land use planning.

Tampa, Florida.
---

ARCADIS U.S. Inc.
PE
An international company that delivers consulting,
engineering and project management services for infrastructure, environment and facilities.
Highlands Ranch, Colorado.
---
pdg parking design
group
Design and planning expertise to ensure long-term success of your project.
Long Beach, California, Houston, Texas & Omaha Nebraska.
---
TRANSCORE
Transportation Technology, Products & Service
Intelligent transportation systems.
Dallas, Texas.
---
STV Group
PE AIA
Engineering, architectural, planning, environmental and construction management services.
New York, New York.
---
PCL CONSTRUCTION buildings, heavy civil and industrial construction
Construction partners who are passionate about what we do and our partners' success.
Alberta Canada, Denver, Colorado, the Caribbean, and Australia.
---
URS
International Planners, Engineers, Architects & Scientist
Transportation systems & infrastructure, architecture, buildings & facilities.
Environmental solutions that restore ecosystems and protect the earth's resources.
San Francisco,
California / Houston, Texas.
---
TranSystems
ARCHITECTURE ENGINEERING PLANNING
MILES OF EXPERTISE ACROSS EVERY SECTOR OF THE TRANSPORTATION INDUSTRY
Kansas City, Missouri.