Banff, Alberta, Canada | exceptional mountain experiences based from 12 lodges located in the ranges of British Columbia, Canada.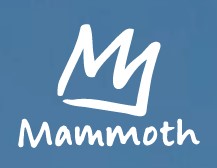 Mammoth Mountain Ski Area MAMMOUTH RESORTS
MAMMOUTH RUNS DEEP ... MOST SNOWFALL IN HISTORY ... SECOND SEASON
Mammoth Resorts is the leading four-season mountain resort operator in California and operates a variety of recreation,
hospitality, real estate development, food and beverage, and retail enterprises for both Mammoth Mountain and June Mountain.
Mammoth Mountian & June Mountain, California | ALTERRA MOUNTAIN COMPANY, We provide best-in-class outdoor recreation and authentic mountain lifestyle experiances.
---

ALTERRA MOUNTAIN COMPANY
WE ARE THE MOUNTIANS ... Adventure Awaits... A FAMILY OF DESTINATIONS
Recreation, hospitality, real-estate development, food and beverage, and retail businesses.
A community of 15 iconic year-round destinations, including the world's largest heli-ski operation.
Headquartered in Denver, Colorado, with destinations across the continent, we are rooted in the spirit of the mountains.
---
Universal Companies The ultimate spa and wellness resource
SPA & SALON SUPPLIES • PRODUCTS AND EQUIPMENT
We proudly serve estheticians, massage therapists, stylists,
nail techs, cosmetologists, medi spas, day spas, salons, resorts, and more.
Abingdon, Virginia | Helping professionals manage and grow their business | Online 400 page resource catalog of the world's best spa elements.
---