Residentcial Interiors Drywall Plastering Millwork Moulding Concrete Coatings Restoration
Hardware Audio / Visual
Flooring Interior Walls Ceilings Counters Tile Cabinetry Stairs & Railing
Furniture
Art
Landscaping Concrete Stone Masonry Siding Glass Windows Skylights Roofing
---

mercy HOUSING Transforming Lives Through Affordable Housing

Affordable Housing Development • National and Regional Partnerships

Mercy Housing is working to create a more humane world

where poverty is alleviated, communities are healthy and all people can develop their full potential.

Denver, Colorado | an evolution that focuses on resident-centered services and inspiring dream nationwide
---
MITHUN
A Culture of Possibilties
2023 AIA ARCHITECTURE FIRM AWARD
Our work is inspired and informed by a culture of curiosity and discovery.
We are committed to design's ability to anticipate and address the challenges of the future.
Seattle, Washington | Advancing design knowledge and its application | DESIGN FOR POSI+VE CHANGE
---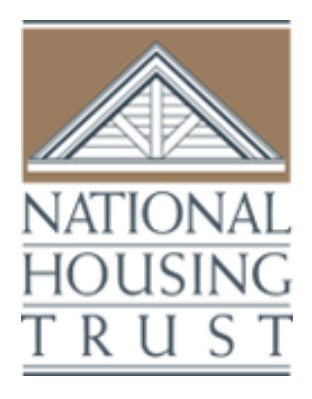 NATIONAL HOUSING TRUST Affordable Housing Practitioners
GREEN EFFICIENT AND AFFORDABLE HOMES FOR TENANTS
The only national nonprofit engaged in housing preservation.
Affordable Housing through public policy advocacy, real estate development, and lending.
Washington, D.C. | healthy neighborhoods for families of all income levels offering an opportunity to thrive
---
LANDIS CONSTRUCTION Award Winning Architects / Builders
DREAM DESIGN BUILD... We are committed to our industry, our craft, and your home.
Design Inspiration From The New American Remodel 2022
Custom Homes, Additions, Historic Restorations, Remodeling & Universal Design.
Maryland | Virginia | Washington, DC | 32 YEARS OF EXELLENCE... IMPROVING SPACES SINCE 1990 | 3D VIRTUAL REALITY
---
AIA American Institute of Architects
Advocacy, Sponsorship, Conferences and Continuing Education.
We advocate for the value of architecture and give architects the resources they need to do their best work.
Headquartered in Washington, D.C., we have more than 200 chapters around the world.
---
BERKADIA® COMMERCIAL REAL ESTATE BUILT FOR THE NOW. AND THE NEXT.™

a joint venture of Berkshire Hathaway and Jefferies Financial Group

A leader in the affordable housing finance industry,

offering a robust suite of services to our multifamily and commercial property clients.

New York, New York | We are redefining the industry with long-term investments in people and technology.
---
EDEN HOUSING Affordable Housing Real Estate Development

CHANGING OUR WORLD.... ONE CORNER AT A TIME.

Revitalizing California communities through its sustainable partnerships

of mixed use development, affordable housing and property management activities,

Hayward, California | Experience with Specific Area Planning & Community Revitalization
---
MidPen HOUSING corporation

Changing Lives
celebrating our 50th anniversary
Our mission is to provide safe, affordable housing of high quality to those
in need and to establish stability and opportunity in the lives of our residents.
Foster City, Watsonville, Oakland & Santa Rosa, California