SERVICES The Power of One

The leading integrated infrastructure solutions

provider for the electric power, oil & gas and telecommunication industries.

Houston, Texas | Nationwide EPC services | Peru, Mexico, Australia & Guatemala
---
HENKELS & McCOY ENGINEERING & CONSTRUCTION
Serving the communications, power, gas and pipeline markets.
We build, engineer, and connect the world's strongest utility infrastructure networks.
Blue Bell,. Pennsylvania | Founded in 1923 H&M serves clients nationwide
---
walter p moore TAKING ON THE STORM
An international company of engineers, architects, innovators, and creative people
who solve some of the world's most complex structural and infrastructure challenges.
Houston, Texas | Emergency Response and Disaster Recovery: Helping Restore Operations 24/7/365
---
TETRA TECH COMPLEX WORLD | CLEAR SOLUTIONS™ Leading with Science ®
Innovative solutions focused on water, environment, infrastructure,
resource management, energy, and international development.
Pasadena, California | More than 17,000 associates worldwide | NASDAQ: TTEK
---
NOAA
National Oceanic and Atmospheric Administration
Science, Service. Stewardship.
Hurricane Preparedness... Are you ready?
Washington, D.C. | U.S. Department of Commerce
---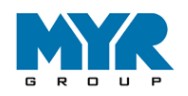 MYR GROUP ELECTRICAL CONSTRUCTION COMPANY NYSE: MERG
Creating connections that empower people.
With roots dating to 1891 and approximately 7,100 employees
Transmission and distribution (T&D) electrical construction services.
www.myrgroup.com
Rolling Meadows, Illinois | MYR Group subsidiaries provide large-scale electrical construction services throughout the U.S. and western Canada.
---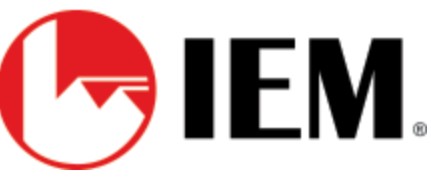 IEM Disaster & Emergency Management
a global security consulting firm
dedicated to building a safe, secure, and resilient world.
Morrisville, North Carolina | lives saved, communities rebuilt, risks reduced, security increased
---
FEMA Federal Emergency Management Agency
National Preparedness.
Helping people before, during, and after disasters.
Washington, D.C. | U.S. Department of Homeland Security
---

GMC Goodwyn | Mills | Cawood architecture and engineering
We work closely with FEMA and other agencies
to promote a culture of preparedness in the communities we serve.
www.gmcnetwork.com/markets/disaster-recovery/
Montgomery, Albany, Andalusia, Auburn, Birmingham, Eufaula, Huntsville, Mobile & Vernon, Alabama.
---
HAGERTY WE CAN HELP !
Has your community been impacted by Hurricane Florence?
We help clients prepare for disasters • We help clients recover from disasters.
Evanston, Illinois | We've helped thousands Across the United States.
---
GE Power For your next outage, be ready.
Our power plant outage services team has broad experience handling both
planned and unplanned outages, and can service cross-fleet/other OEM equipment.
Schenectady, New York | serving customers in more than 150 countries
---
Thompson CONSULTING SERVICES
Disaster Workforce Solutions
Helping state and local government entities plan for and respond to a variety of disaster.
A full service emergency response, disaster recovery and grant management consultancy.
Lake Mary, Florida | We have supported over 100 federal, state and local government entities
---

STRUCTURAL

MAKING STRUCTURES STRONGER AND LAST LONGER

Concrete Repair, Corrosion Control & Protection,

Building Envelope Restoration, Moisture Control & Waterproofing, Historic Preservation.

Hanover, Maryland | National Specialty Contractor | A STRUCTURAL TECHNOLOGIES COMPANY
---
IEA INFRASTRUCTURE AND ENERGY ALTERNATIVES NASDAQ: IEA
Renewable Energy • Power Delivery • Heavy Civil • Industrial Power • Rail • Environmental
With in-house expertise across all phases of the renewable energy life-cycle,
we can support your infrastructure project from power generation to delivery.
Indianapolis, Indiana | The IEA family of companies • leaders in Energy & Heavy Civil Nationwide and beyond
---
CROWLEY® MARITIME CORPORATION PEOPLE WHO KNOW ®

Worldwide Marine Solutions, Energy & Logistic Services

A robust suite of transportation services in support of institutions & business on a mission.

Jacksonville, Florida | Where You Need Us
---
BV BLACK & VEATCH PE BUILDING A WORLD OF DIFFERENCE
STARTING A SMART COMMUNITY EVOLUTION
Overland Park, Kansas | GLOBAL OFFICE LOCATIONS
---
GUY CARPENTER & COMPANY, LLC. since 1922
Construction / Engineering All Risk Specialty
Innovation in the transfer of risk, new forms of capital, actuarial science, and analytics.
New York, New York | a MARSH & McLENNAN global company
---
CUMMINS | CEDERBERG Coastal Engineering PE
Marine Engineering and Waterfront Development.
Hurricanes & Storm Surge, Hydrodynamic Marina & Port Wave Agitation.
Miami, Florida.
---
PAUL DAVIS EMERGENCY RESTORATION
Providing cleanup and repair services for damage to
residential and commercial properties due to water, fire, mold, storm or other disasters.
Jacksonville, Florida | a franchise organization founded in 1966
---
DSI DISASTER, STRATAGIES & IDEAS GROUP
An Emergency Management and Homeland Security Services consulting firm
Providing emergency management services to state, local and federal agencies
Tallahassee, Florida | the primary provider of emergency management services to the State of Florida
---
POWERS & SONS Construction Company, Inc.

Committed to Excellence since 1967

New construction, tenant build-out, interior and

exterior renovation, and demolition of existing facilities.

Gary & Indianapolis, Indiana | Chicago, Illinois | MBE / WBE
---
KOCH INDUSTRIES, INC. Ripple Effect
There is a global water crisis — helping solve it — one city at a time.
www.kochstories.com/articles/ripple-effect
Wichita, Kansas | Makers of Goods. Advocates of Better.