COMMERCIAL
ARCHITECTURE Next Page
Accessibility Interiors Tenant Finish Restoration Renovation
Office Commercial Residential Multi-Residential Landscape Planning
Retail Education Healthcare Hospitality Civic Industrial Green Design
---
HGA ARCHITECTS & ENGINEERS AIA PE
Integrated architecture, engineering and planning.
Minneapolis & Rochester, Minnesota.
---
ELKUS | MANFREDI ARCHITECTS AIA
The work on which we have built our reputation is first and foremost about collaboration.
Boston, Massachusetts
---
GHAFARI Associates LLC 2014 AIA MICHIGAN FIRM OF THE YEAR
Architecture | Engineering | Consulting | Process Engineering
www.ghafari.com
Dearborn, Michigan.
---
KMD ARCHITECTS AIA
Architecture, Strategic Planning, Interior Design & Landscape Architecture.
San Francisco, Los Angeles, Portland & Seattle | Cuajimalpa, Mexico
---

SB ARCHITECTS AIA
PASSIONATE APPROACHABLE CREATIVE AGILE ENDURING
San Francisco | Miami | Shenzhen
---
MOA ARCHITECTURE a Native American, Veteran owned design firm AIA
Community, Commercial, Education, Healthcare, Mission Critical, Native American & Senior Living
Denver, Colorado | Casper Wyoming
---
VOA DESIGN AIA Design that Defines
Architecture, Master Planning, Interior Design, Landscape Architecture, ReUse + Preservation
Chicago | Orlando | New York | Washington DC. | Global Offices
---
CTA

architects engineers

Architecture, engineering, interiors, land planning and graphics.

Montana, Washington & Wyoming.
---
Ewing Cole Leadership. Ideas Results.
Architects, Engineers, Interior Designers & Planners.
Philadelphia, Pennsylvania.
---
STRANG

AIA PE Take collaboration to a whole new level

Architecture Engineering Interior Design Construction Administration

Merrill, Wisconsin.
---
HLW International AIA
Architecture Engineering Planning & Interiors
New York, Shanghai, London.
---
PSMJ Resources Frank A. Stasiowski FAIA
Improving the Business Performance of AEC Organizations Worldwide.
Newton Massachusetts.
---

BLT architects AIA
A Return on Design, Every resource invested in design should ultimately
lead to measurable success for users, owners, and surrounding communities.
Philadelphia, Pennsylvania.
---
WOLD
architects engineers
AIA PE
We are architects and engineers, designers and researchers,
creative problem solvers, sustainability focused individuals and collaborative thinkers.
Minnesota | Michigan | Iowa | Illinois | Colorado
---
TBG Architects + Planners

COMMERCIAL | EDUCATION | RETAIL | HEALTHCARE | SPIRITUAL

RESIDENTIAL | RECREATION | INDUSTRIAL | PLANNING.

Eugene

, Oregon.
---
Integrated Architecture
Environmentally-friendly sustainable architecture,
engineering, planning and interior design.
Grand Rapids, Michigan.
---
ISPLORA Architecture Italy
Discover Italian Architecture.
Milano, Italy
---
Gensler Architecture AIA

Talking about… Communities in the Future Tense.

a Global Architecture, Design, Planning & Consulting Firm
---

GP

GOETTSCH PARTNERS

architects AIA

An innovative architecture firm with a global perspective,

emphasizing a singular design approach across offices in Chicago, Shanghai and Abu Dhabi.

Chicago, Illinois.
---
Development Design Group
Entertainment - Town Centers - Mixed Use - Hospitality + High Density Residential
Baltimore, Maryland.
---
Mascari Warner Architects AIA
Healthcare, industrial, office, planning, parking, and retail
.
San Diego, California.
---
AHL
Architects Hawaii, Ltd.
AIA
Architecture. Interior. Planning.
Honolulu, Hawai'i
---

FOX ARCHITECTS, LLC
A fully integrated, award-winning architecture and interior design firm.
www.fox-architects.com
McLean, Virginia | Washington DC
---
RNL Design for One Earth AIA

Architecture, master planning, interiors, engineering and landscape architecture.

Denver, Colorado | a global design firm
---
HMC ARCHITECTS

AIA

Architecture Interiors & Planning

Fresno, Madrid, Ontario, Reno | Asia Pacific.
---
HKS Architects, Inc.

AIA

To those wanting to make an impact with design,

HKS is the architect where focused people consistently deliver the extraordinary.

a global architecture firm, But we believe that great architecture happens on the local level.
---
LMN Architects AIA
Design services in architecture, urban design and interiors.
Seattle, Washington.
---
HEERY

International

PC

AIA

PE

Design, Engineering & Construction Management for Healthcare.

Atlanta, Georgia.
---

BSA LifeStructures
AIA
Planning, Architecture, Engineering, Interiors
www.bsalifestructures.com
Indianapolis, Indiana.
---
GSBS Architects
AIA
GSBS is at the forefront of architecture's bright sustainable future,
fostering healthier lives, more positive interactions and a brighter environment.
Salt Lake City, Utah | Fort Worth, Texas
---

Voith & Mactavish
Architects llp.
ARCHITECTURE | INNOVATION | TRADITION
Architecture, preservation, planning, landscape, sustainable design, and interiors.
Philadelphia, Pennsylvania.
---
Flad Architects AIA
PE
Architecture, interior design, landscape architecture,
master planning,
strategic planning, structural engineering & sustainable design.
Madison, Wisconsin.
---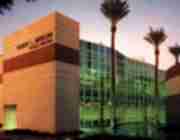 Dekker | Perich | Sabatini
Architecture | Interiors | Landscape | Planning | Engineering | Sustainable Design
Albuquerque, New Mexico, Las Vegas, Nevada. Amarillo, Texas.
---
Page and Turnbull AIA
ARCHITECTURE • HISTORIC PRESERVATION • URBAN DESIGN
San Francisco, Sacramento & Los Angeles, California.
---
Lavallee /
Brensinger Architects
AIA
Architects Interior Designers Planners
Manchester, New Hampshire.
---
SMITHGROUP / JJR

AIA PE

architecture engineering interiors planning

Detroit, Michigan.
---
RATIO
Architects

AIA

Architecture, Urban Planning, Landscape Architecture & Preservation.

Indianapolis, Indiana & Champagne, Illinois.
---
FXFowle

ARCHITECTS, PC

.

Manhattan Architecture.

New York, New York.