COMMERCIAL
ARCHITECTURE Next Page
Commercial Architecture Residential Architecture Landscape Architecture Planning
Education Architecture Healthcare Architecture Hospitality Architecture Accessibility
Commercial Interiors Building Restoration Sports Architecture Renovation
Commercial Architecture
By the State
---
Gensler Architecture AIA
Talking about… Communities in the Future Tense.
San Francisco, California.
---
RNL
Design for One Earth
AIA
Architecture, master planning, interiors, engineering and landscape architecture.
Denver, Colorado.
---

GP

GOETTSCH PARTNERS

architects AIA

An innovative architecture firm with a global perspective,

emphasizing a singular design approach across offices in Chicago, Shanghai and Abu Dhabi.

Chicago, Illinois.
---
DDG Development Design Group
Entertainment - Town Centers - Mixed Use - Hospitality + High Density Residential
Baltimore, Maryland.
---
HMC ARCHITECTS

AIA

Architecture Interiors & Planning

Fresno, Madrid, Ontario, Reno | Asia Pacific.
---
VOA Associates Incorporated AIA
Architecture, Master Planning, Interior Design, Landscape Architecture, ReUse + Preservation
Washington DC..
---
HKS Architects, Inc.

AIA

To those wanting to make an impact with design,

HKS is the architect where focused people consistently deliver the extraordinary.

a global architecture firm, But we believe that great architecture happens on the local level.
---
STRANG

AIA PE

Architecture Engineering Interior Design Construction Administration

Merrill, Wisconsin.
---
HEERY

International

PC

AIA

PE

Design, Engineering & Construction Management for Healthcare.

Atlanta, Georgia.
---
SB Architects AIA
40+ year heritage for excellence in the design of high-end, large scale residential,
hospitality, recreation, master planning and urban mixed-use projects.
San Francisco, Miami.
---
H3
HARDY COLLABORATION ARCHITECTURE LLC.
Dedicated to the creation of active public spaces,
H3 is a recognized leader in the planning and design of performing arts centers,
theaters, museums, libraries and parks, as well as corporate, academic, residential and commercial facilities.
www.h3hc.com
New York, New York.
---
BSA LifeStructures
AIA
Infrastructure, community, civic and academic architecture.
Indianapolis, Indiana.
---
Voith

& Mactavish
Architects llp.
ARCHITECTURE | INNOVATION | TRADITION
Architecture, preservation, planning, landscape, sustainable design, and interiors.
Philadelphia, Pennsylvania.
---
Flad Architects AIA
PE
Architecture, interior design, landscape architecture,
master planning,
strategic planning, structural engineering & sustainable design.
Madison, Wisconsin.
---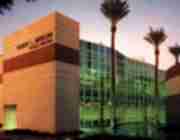 Dekker | Perich | Sabatini
Architecture | Interiors | Landscape | Planning | Engineering | Sustainable Design
Albuquerque, New Mexico, Las Vegas, Nevada. Amarillo, Texas.
---
Page and Turnbull AIA
ARCHITECTURE • HISTORIC PRESERVATION • URBAN DESIGN
San Francisco, Sacramento & Los Angeles, California.
---
TSP Architects Midwest AIA PE
Architecture Engineering Construction
Iowa, South Dakota, Minnesota, Wyoming & Nebraska.
---
CTA
architects engineers
Architecture, engineering, interiors, land planning and graphics.
Montana, Washington & Wyoming.
---
Lavallee /
Brensinger Architects
AIA
Architects Interior Designers Planners
Manchester, New Hampshire.
---
SMITHGROUP / JJR

AIA PE

architecture engineering interiors planning

Detroit, Michigan.
---
HLW
International
AIA
Architecture Engineering Planning & Interiors
New York, Shanghai, London.
---
LMN Architects AIA
Design services in architecture, urban design and interiors.
Seattle, Washington.
---
RATIO Architects AIA

Architecture, Urban Planning, Landscape Architecture & Preservation.

Indianapolis, Indiana & Champagne, Illinois.
---
FXFowle

ARCHITECTS, PC.

Manhattan Architecture.

New York, New York.