masonry & interlocking concrete pavement products.
---
Rammed Earth Works Since 1975
California's Earth Building Authority
Napa, California.
---
INSTALL-IT-DIRECT, INC. "Best Price & Value Guaranteed"
Pavers, Synthetic Turf, Retaining Walls, Fire Pits, BBQ Islands, & more.
La Jolla, California. CA License # 939111 - San Diego, Orange County, Riverside County, Los Angeles.
---
CORONADO
The Leader in Manufactured Stone
Architectural exterior and interior walls, floors, steps, curbs, mantles and fireplaces.
Fontana, California.
---

American Slate
Natural slate products for roofing, flooring, walls, walks & roads.
Walnut Creek, California.
---

Los Angeles CAST STONE
Premium Quality Custom Precast Veneer Panels,
Medallions, Crown Moldings and Balustrades.
Los Angeles, California | We Serve Nationwide.. Casting Your Imagination
---
Graniterock
Products, General Engineering Services & Transportation
Rock sand & gravel, natural stone, concrete, asphalt & emulsion, building material & green products.
Watsonville, California.
---
SCOFIELD Decorative Concrete Systems

Engineered systems for coloring, texturing & performance in architectural concrete.

Los Angeles, California.
---
B

ourget Bros Building Materials

Landscaping and masonry materials.

Santa Monica, California.
---

SONOMA CAST STONE

Architectural Cast Stone

Architectural concrete products.

Petaluma, California.
---
Granite

CONSTRUCTION Concrete mixes, asphalt, rock & aggregates

Over 40 stationary aggregate plants, 50 asphalt plants and 20 ready mix plants.

Watsonville, California.
---

Toledo Architectural Stone Cast stone architectural products
Fireplace Mantels | Columns, Corbels & Keystones | Moldings and Trim
Fountain & Pool Copings | Veneer Panels | Pavers and other architectural stones.
Burbank, California.
---
J.J.B. ROCK WHOLESALE STONE

Wholesale Suppliers of Natural Stone Products in Southern California.

Costa Mesa, California.
---
Rock & Water Creations, Inc.

Boulder castings, rock cliff panels and monuments

manufactured from construction-grade reinforced concrete or GFRC.

Fillmore, California.
---
Basalite Concrete Products, LLC

from PACIFIC COAST BUILDING PRODUCTS, INC.

Retaining walls, pavers, brick, block, masonry fence and wall systems.

Dixon, California.
---
Western Pavers
Patio, Hardscapes & Retaining Walls
Poway, California.
---
Apex Concrete Designs Inc. for over 20 years

Craftsmen and consultants of architectural concrete.

Roseville

, California.
---
Deco Asphalt
Resurfacing System
Innovative high-performance asphalt paving & architectural finish.
Encino, California.
---

Trim

technologies Trim Tech™ products last the life of the stucco

Leaders in stucco enhancement technologies.

Santa Maria, California.
---

GL Throop

since 1921

A national specialty ready mix concrete producer - mobile concrete batch plants.

Concrete placement, masonry repair, aggregates and landscape materials.

Pasadena, California.
---
Sacramento Masonry
Full service trade supply.
Sacramento, California.
---
Chiarini Marble & Stone
Hand Carved Fire Places, Architectural Molding & Cladding.
Santa Ana, California.
---
Impression
Importers and fabricators of fine French Limestone's.
Torrance, California.
---
Meoded Paints & Decoration the First Italian Plaster Producer in the United States

Manufactures of an extensive line of genuine, environmentally friendly

lime-based Venetian plasters and special effects paints.

Los Angeles, California.
---

ATLAS Construction Supply Inc.
Design, fabrication & supply specialist of concrete forming & shoring systems.
San Diego & Los Angeles, Phoenix & Las Vegas.
---
Handcrafted in America
SONOMA TILE MAKERS
Re-discover simplicity.... where clean lines create shape and form.
Sonoma
, California.
---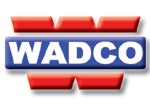 WADCO Industries Inc.

CUSTOM STEEL FORMS, FALSEWORK AND

MATERIALS HANDLING FOR CONCRETE CONSTRUCTION.

Bloomington

, California.
---

Pacific Coast Steel
For Concrete Construction
Manufacture and installation of reinforcing steel and post-tensioned products.
San Diego, California.
---
Peninsula
Building Materials Online
Northern California's Largest Inventory of Natural Stone and Brick.
Red Wood City, Sunnyvale & San Martin, California.
---

SteelCrete Simple Building Systems Inc.
The next generation concrete & steel building system.
San Diego, California.
---
Tile Tech
Pavers interior and exterior applications
Architectural Concrete Pavers, Interlocking Pavers, Terrazzo Tiles,
Detectable Warning Pavers, ADA Truncated Dome Pavers, Stair treads and pool coping designed for architectural,
commercial, and residential applications & used on roof decks, pool decks, patios, walkways & driveways
Los Angles, California.
---
San Diego Pre-Cast Concrete Incorporated
Precast concrete products for construction, landscape & public places.
San Diego, California.
---
F
latwork, retaining walls, and foundations.
Folsom, California.
---
SUPERIOR GUNITE
General Contractor
PE
Setting the Standard in SHOTCRETE.
We are a national company and can service your project throughout the Continental U.S. and Hawaii.
---
Insul-Crete Contractor / Installer
lightweight concrete, gypsum underlayments, insulating concrete systems & components.
Fresno, California & Henderson Nevada.
---
Brickform by Rafco Products

Texture & colored concrete specialty products.

Rancho Cucamonga

, California.
---
Harrington Tools
Professional concrete & plaster hand tools.
Los Angles, California.
---
WEBAC Corporation
Concrete tools & solutions.
Santa Anna, California.
---
Grout & Concrete
Pump & Supply Inc.
Los Angeles, California.
---

DIAMONDSTONE

® Engineered Polymers for Exceptional Performance

Manufacturer of Industrial-Grade Resinous Flooring with a "GREEN" Platform.

888-81-STONE
---

Techniquex® LLC.

"The Leader in Specialty Flooring"

The Nations Leading Industrial Resinous Flooring Contractor

.

877-EPOXY-FLOOR