Urban Planning Associations Pre-Press Magazines Photography Art
illustrators Modelers Home Plans
---
DUDEK ENVIRONMENTAL CONSULTANTS Your Project. Your Success. Our Business.

" WE KNOW HOW TO GET DIFFICULT PROJECTS DONE ".

We partner with you trough the full project life cycle.

Helping clients complete projects that improve their communities, infrastructure, and the natural environment.

Encinitas, California | 12 West Coast Offices & Hawaii | CELEBRATING 40 YEARS... 1980 - 2020
---
Gensler CLIMATE & RESILIENCE |

Gensler SHAPING THE FUTURE OF CITIES

Leveraging the power of design to create a better world.

Cultivating culture by embracing history, community, and relationships.

San Francisco, California | Design Forecast® presents global design and real estate trends across 24 areas of expertise
---
MOFFATT & NICHOL Creative People, Pratical Solutiions
"creating infrastructure that makes people's lives better"
An international reputation as a leader in the complex area where land meets water.
Long Beach, California | With 34 office locations throughout the world
---
URBAN FOOTPRINT

A software and urban modeling company founded on 30

years of global leadership in metropolitan planning and analysis.

Berkeley, Claifornia | ANALYSIS | PLANNING | SOFTWARE
---
LSA Associates, Inc. Environmental Engineers
Serving a variety of private industry and public agency clients.
many of whom have been clients for more than 35 years.
Irvine, Berkeley, Carlsbad, Fresno, Palm Springs, Point Richmond, Riverside, Rocklin & San Luis Obisbo, California.
---
AECOM is built to deliver a better world. NYSE: ACM
the world's premier infrastructure consulting firm
We are a global network of experts working with clients, communities and colleagues,
to develop and implement innovative solutions to the world's most complex challenges.
Global HQ - Americas • Los Angeles - Century City |
Europe • Greater China • Australia | New Zealand • Middle East • India • Southeast Asia
---
Brown AND Caldwell essential ingredients ®
100% Environmental • You can change everything
Safeguarding water, maintaining infrastructure, and restoring habitats.
The largest engineering consulting firm solely focused on the U.S. environmental sector.
Walnut Creek, California | 1,600+ professionals serving clients locally and globally from 52 locations
---
TETRA TECH COMPLEX WORLD | CLEAR SOLUTIONS™ Leading with Science ®
Innovative solutions focused on water, environment, infrastructure,
resource management, energy, and international development.
Pasadena, California | More than 17,000 associates worldwide | NASDAQ: TTEK
---

SB ARCHITECTS AIA
PASSIONATE APPROACHABLE CREATIVE AGILE ENDURING
San Francisco | Miami | Shenzhen
---
AC Martin Partners
AIA
A architecture, planning, interior architecture and research firm that uses an
integrated design approach to create enduring environments for the 21st century.
Los Angeles, California.
---
HART | HOWERTON

AIA ASLA

Designing complete environments, exceptional buildings, communities and places.

New York, San Francisco, London, Shanghai, Park City, Wayzata & Cambridge.
---

DES

Architects & Engineers

AIA

Architectural. Interior. Landscape. Planning. Civil. Structural. Design

Redwood City, California.
---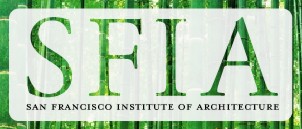 San Francisco Institute of Architecture
Inquire about a 50% scholarship & interest-free tuition payment plans
San Francisco, California | Online Education
---

Mogavaro Notestine Associates

Building communities thru architecture, planning & urban design.

Sacramento

, California.
---
Faulkner Architects AIA
Civil, commercial and rustic residential architecture.
Truckee, California.
---

Brion Jeannette Architecture AIA

Residential Architecture, custom Energy Efficient Design.

Newport Beach, California.
---
Lundstrom & Associates Architects
Distinctive design solutions.
Irvine, California.
---
Hammond Design Jeff Hammond, Assoc. AIA
Residential & Commercial Building Design, Master Planning, Construction Management..
Yucaipa, California.
---
BAR Architects AIA
Residential and Mixed Use • Arts and Entertainment • Planning and Urban Design
San Francisco, California.
---
AXIS Architecture + Design
The intersection of vision, design + architecture.
www.axisonline.net
San Francisco, California.
---
Kathy Shaffer Architect, Inc. AIA
Residential architecture, permitting, and construction management for retail stores and restaurants.
Sausalito, Marin County, California
---

Weston - Miles Architects
Charles D. Weston AIA Lesley L. Miles AIA
Morgan Hill, California.
---
Page and Turnbull AIA
ARCHITECTURE • HISTORIC PRESERVATION • URBAN DESIGN
San Francisco, Sacramento & Los Angeles, California.
---

Daniel Ruark, Architect
Residential architectural practice, a design- and service-oriented business.
Sausalito, California.
---
CALTHORPEASSOCIATES
URBAN DESIGNERS, PLANNERS, ARCHITECTS.
Berkeley, California.
---
Moule & Polyzoides ARCHITECTS AND URBANIST
Preservation, districts & corridors, neighborhoods , towns & villages.
www.mparchitects.com
Pasadena, California & Albuquerque, New Mexico.
---
TLCD ARCHITECTURE AIA

Master Planning, Programming, Architectural Design, Interior & Sustainable Design.

Santa Rosa, California.
---
Holdren + Lietzke Architecture

Sustainable Ideas • Green Architecture • Experience • Free Consultation

Monterey, California

.
---
LPA

inc AIA

PE

ARCHITECTURE PLANNING LANDSCAPE INTERIORS GRAPHICS

Roseville, California

.
---

BFGC Architects Planners, Inc. AIA since 1949

Serving Educational, Health Care, Government,

Commercial and Residential clients throughout the State of California.

Bakersfield, San Jose, San Louis Obispo & Oakland, California.
---
Lehrer Architects AIA
Institution, residential and urban design.

Los Angeles, California.
---
Pei Cobb Freed & Partners

Architects llp. AIA

International Planning, Architecture & Engineering.

New York, New York

& San Francisco, California.
---
Pedersen Associates ASLA

Comprehensive planning and design services for private, commercial and public clients.

San Rafael

, California.
---
Siegel Strain Architects
Environmentally sustainable design.
Emeryville, California.
---
Hargreaves Associates ASLA
Connection between culture and the environment, connection between the land and its people.
San Francisco, California.
---
EPTDESIGN Landscape Architecture ASLA
Corporate, institutional, commercial, housing, developer, and private.
www.eptdesign.com
Los Angeles, New York & Seattle.
---
pjhm

Architecture AIA

Planning, costs estimates and construction administration.

San Clemente, California.
US Architecture Inc.