Civil Geotechnical Heavy Equipment Equipment Rental Forming & Shoring
Nurseries Gardening Lawn Care & Maintenance Irrigation Water Features
Concrete Stone Soil, Rock & Aggregates Masonry & Pavers
Hardscapes
Retaining Walls Landscaping
---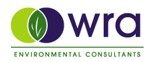 WRA. ENVIRONMENTAL CONSULTANTS
Mitigation and Conservation Banking
Biology Consulting | Stream & Marsh Restoration | Due Diligence & Market Evaluation
www.wra-ca.com
San Rafael, San Diego & Fort Bragg, California.
---
DUDEK ENVIRONMENTAL CONSULTANTS

Your Project. Your Success. Our Business.

" WE KNOW HOW TO GET DIFFICULT PROJECTS DONE ".

Encinitas, California | 12 West Coast Offices & Hawaii
---
RMC WATER joins WOODWARD & CORRAN

Innovative solutions to the complex

challenges of using and protecting water

Walnut Creek, California.
---
WOODARD & CURRAN / CONSTRUCTORS
integrated design-build specialists working hand-in-hand
with our engineers to deliver exceptional projects for our clients.
Vassalboro, Maine | WATER • CIVIL • ENVIRONMENTAL • MANUFACTURING • OPERATIONS
---
MOFFATT & NICHOL Creative People, Pratical Solutiions
"creating infrastructure that makes people's lives better"
An international reputation as a leader in the complex area where land meets water.
Long Beach, California | With 34 office locations throughout the world
---
Brown AND Caldwell essiential ingredients ®
100% Environmental
The largest engineering consulting
firm solely focused on the U.S. environmental sector.
Walnut Creek, California | 1,500+ professionals serving clients locally and globally from 45 locations
---
LSA Associates, Inc. Environmental Engineers
Serving a variety of private industry and public agency clients,
many of whom have been clients for more than 35 years.
Irvine, Berkeley, Carlsbad, Fresno, Palm Springs,
Point Richmond, Riverside, Rocklin & San Luis Obisbo, California.
---
HALEY & ALDRICH creating new possibilities
Green solutions for real estate development,
energy & utilities, industry & infrastructure
Costa Mesa, Oakland, San Diego, San Jose, Santa Barbara, Walnut Creek & Woodland Hills, California.
---

MISCO WATER
Process and equipment solutions to the municipal water,
wastewater, and energy markets.
San Diego, California.
---