CALIFORNIA LANDSCAPING
NURSERY
Water
Tools Tool Rental Heavy Equipment Landscaping Safety Site Development
Retaining Walls Decks & Patios Railings Fencing Shade Structures
Nurseries Gardening Lawn Care & Maintenance Irrigation Water Features
Concrete Stone Soil, Rock & Aggregates Masonry & Pavers
Hardscapes
Pools
---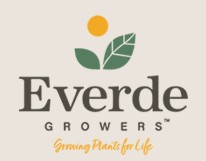 Everde GROWERS Growing Plants for Life

TREE TOWN USA is now Everde GROWERS..... already GREEN

The premier national grower of excellent quality plants.

Rooted in quality, your one stope shope for all of your landscape projects.
www.everde.com
Houston, Texas | now serving coast-to-coast, production encompassing 18 farm locations throughout Texas, Florida, California, and Oregon
---
Twin Oaks Ranch NUSERY

Quality Palms, Cycads, Bamboo, Rare and Unusual

Tropical Plants. Established in 1875 - a great source for rare and exotic specimens.

San Marcos, California | BY APPOINTMENT ONLY
---
MOON VALLEY NURSERIES a family owned and operated company
Moon Valley Nurseries is the largest specimen tree grower in the country.
A zero-carbon-footprint, water-wise, eco-friendly, environmentally green company!
Phoenix, Arizona | CA CSLB 941369 C-27 | 18 California Locations
---
Matsuda's NURSERY artfully grown since 1958

160 acres of growing grounds, supplying licensed

contractors and resellers with high quality wholesale plants.

Sacramento, California | solely dedicated to Resellers.
---
SOUTH COAST WHOLESALE
#1 For Big Palms & Trees
San Diego, California | Certified Shipping to Arizona, California, Nevada, Texas, Florida
---
RANA CREEK ASLA rooted in the traditions of art, science and ecology

A renowned ecological design/build firm specializing in landscape architecture, environmental

planning, habitat restoration, native plant propagation, and sustainable product development.

Monterey, California | ECOLOGICAL DESIGN | LIVING ARCHITECTURE
---

greenheart

Diverse Producer of Vegetable and Floral Plants

With two facilities in California and another

in the Desert Southwest, our nursery ranks as one of the largest in the nation.

Arroyo Grande, California & Yuma, Arizona.
---
WALTER ANDERSON NURSERIES
The garden store with more.
San Diego, California. since 1928
---
Edible Eden
Residential orchid & garden specialist.
Poway, California.
---
Matsuni NURSERY 51 YEARS OF BEAUTIFUL
Making lives more beautiful, one orchid at a time™.
Salinas, California.
---

LandCare Your Land. Our Care.
IRRIGATION WATER MANAGEMENT
committed to creating and maintaining meaningful environments
Coast-to-coast reach. Local expertise. | a culture of caring, nationwide
---
NETAFIM USA Drip & Micro Irrrigation Products
The world's number one provider of drip irrigation solutions
for Agriculture, Landscape & Turf, Greenhouse & Nursery, Mining and Wastewater applications.
Fresno, California | Grow More with Less
---

Erosion Control Magazine

The only magazine to focus on solutions to the

technological

and regulatory challenges of erosion and sediment control
.
Santa Barbara, California.
---
SWA
LANDSCAPE ARCHITECTURE • PLANNING • URBAN DESIGN
creating vibrant places that are at once ecologically
resilient, aesthetically compelling and socially beneficial.
Saulsalito, Los Angeles, Laguna Beach & San Francisco, California
---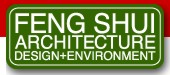 FENG SHUI ARCHITECTURE
A design and consulting firm that specializes in the application of
Traditional Feng Shui, integrating with architectural design, interior design, and
landscape design to harmonize energy both inside buildings and in the surrounding properties.
Beverly Hills, California.
---
Home Fire Fighting Systems
Systems and equipment.
www.homefirefightingsystems.com
Placerville, California.
---
VALLEY CREST TREE COMPANY
The tree growing and tree moving company
.
Calabasas, California.