CALIFORNIA REAL ESTATE
DEVELOPERS Commercial Realtors Residential Realtors Distinctive Properties
Architects Engineers
Masonry Concrete Steel Glass Insulation Drywall Cabinetry & Millwork
Tenant Finish Electrical HVAC Plumbing Mechanical Automation Security
Home Builders Office Interiors Exteriors Roofing Demolition Fencing Landscaping
---

MPG Office Trust Architectural excellence and urban planning

One of the leading owners, operators, managers and developers

of institutional-quality office properties.

Los Angeles, California.
---
bxp BOSTON PROPERTIES ©
One of the largest owners, managers, and developers
of first-class office properties in the United States
BOSTON | NEW YORK | LOS ANGELES | SAN FRANCISCO & DC
---

JBC THE JOHN BUCK COMPANY Real Estate / Builder
Integrated investment, development, construction & mananagment.
Entrepreneurial spirit & responsible, sustainable, environmentally-friendly practices.
Chicago, Illinois | San Francisco
---
VANIR Development Company, Inc.

An established track record of delivering

successful projects on time and within budget.

Sacramento, California.
---
CB Richard Ellis Worldwide

Integrated Commercial Real Estate Services.

www.cbre.com

Los Angeles, California.
---
NGKF Newmark Grubb Knight Frank

A Global Leader in Commercial Real Estate Services

New York, New York | 12,000 professionals, 330 offices on a local, regional, national & global level
---
The

Irvine Company

Commercial Real Estate Developer / Orange County.

Los Angles, California.
---
Hathaway Dinwiddie
The best client oriented builder in the west.
San Francisco, California.
---
J.F. Shea Co., Inc. since 1881

The Golden Gate Bridge, Hoover Dam, BART.

One of the oldest and largest privately held operations in the country.

Washington / California.
---

Pennington & Company, LLC.
Real estate development
Pre-Construction, Construction Management,
Operations Transitions and Turnover, Supply chain Optimization
Granit Bay
, California.
---
Cordell Corporation
Development, organization and management of stadium,
arena and other public assembly facility projects.
Carson, California.
---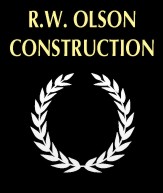 RW OLSON
CONSTRUCTION
Development, New Construction & Remodeling.
Orange County, California.
---
BOGARD CONSTRUCTION, INC.
A General Contractor and Construction Management firm.
Santa Cruz, California.
---
Thor Construction Inc.

Construction Management, General Contracting & Design Build.

Minneapolis, Minnesota. Las Vegas, Nevada. Atlanta, Georgia. Los Angeles, California
---
Oxford Lodging
Advisory & Investment Group, LLC
Property management, asset management, renovation and development of lodging assets.
Los Angeles & San Francisco, California.
---

ecobaun commercial clean energy systems

Professional construction management and outsource services.

Tishman Constructionís management team announce a new services firm

Morro Bay, California.
---
Woodbridge Development
Custom Residential Estates
Riverside, Anaheim & South Corona, California.