---
Wells Fargo Home Mortgage
Home buying, refinancing and new home construction financing.
San Francisco, California.
---

JPMorgan Chase Bank, NA

MORTGAGE BRANCH LOCATOR

Construction loans for stick build construction, modular and renovation.

www.chase.com/online/Home-Lending/mortgages.htm

Louisville, Kentucky
---
SHEA | MORTGAGE Live the Difference ™
Our legacy and our longevity are directly attributed to honoring our
core values of "Honesty," "Integrity," and "Respect" for our customers.
www.SheaMortgage.com
San Juan Capistrano, California | NMLS #40397
---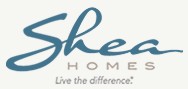 Shea HOMES ® Live the Difference ™
Experience Home Building Design - Shea3D™
A Quality New Home Builder, award winning customer service.
www.sheahomes.com
San Francisco, California | View Communities in CA WA NV AZ CO TX FL SC NC VA
---
Renovate America ®