CALIFORNIA ARCHITECTURE
SPECIALTY CONTRACTORS General Contractors Engineering Contractors Solar
Tools Heavy Equipment Tool Rental Scaffolding
Forming & Shoring
Masonry Concrete Steel Glass Insulation Drywall Cabinetry & Millwork
Tenant Finish Electrical HVAC Plumbing Mechanical Automation Security
Home Builders Office Interiors Exteriors Roofing Demolition Fencing Landscaping
---
STANDARD DRYWALL, INC.
WE SET THE STANDARD IN DRYWALL,
CEILING, FIREPROOFING, LATH AND PLASTER.
Las Vegas, Nevada, San Diego, California | all over the U.S., Mexico, Samoa & Africa
---

MAGNUS PACIFIC PE
ENVIRONMENTAL REMEDIATION • GEOTECHNICAL CONSTRUCTION • DEMOLITION • SEDIMENTS & WETLANDS
Sacramento, California | WA MT UT CO TX GA FL
---

BALI CONSTRUCTION BUILDING SMARTER
Specialty Retail & Restaurant Contractor in the San Francisco Bay area.
Construction, design and management for commercial or residential spaces.
Walnut Creek, California | General Contractors License #965124
---
ATI AMERICAN TECHNOLOGIES INC.
Full Service Restoration, Environmental and Reconstruction Experts .
Orange, San Diego, Riverside, Los Angles, San Jose, San Francisco & Sacramento, California.
---
IRWIN Industries, Inc. PASSION POWER PERFORMANCE
A full-service construction, maintenance, outage, turnaround and fabrication company
serving the energy and industrial infrastructure markets in the United States since 1922.
www.irwinindustries.com
Long Beach, Oxnard, Bakersfield & Martinez, California.
---

NOVO Construction, Inc.

CORPORATE INTERIORS • SCIENCE AND TECHNOLOGY • MISSION CRITICAL FACILITIES

Menlo Park | San Francisco | Newport Beach
---
CALIFORNIA DRYWALL full-service commercial specialty contractor Founded in 1946
Metal stud framing • Drywall installation and finishing
Fireproofing • Lath and plaster • Acoustical and Specialty Ceilings
San Jose & San Francisco | we perform work throughout Northern California and the Central Valley
---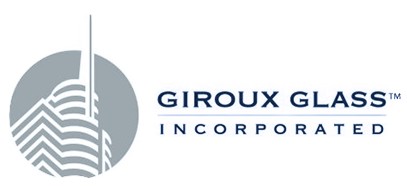 GIROUX GLASS INC.
A WBE-certified glass, glazing and architectural metals contracting company.
Los Angeles, San Bernardino and Fresno, California | Las Vegas, Nevada
---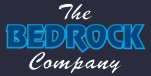 The
BEDROCK
Company
Leading Southern California in Concrete Tenant Improvment Construction
Riverside, California.
---
JD Reinforcing Company Foundation & Post Tension Design

Value Engineering - commercial & residential installation.

www.jdreinforcing.com

San Marcos, California.
---
SDC Southern Cal Drywall, Inc.
Residential, Commercial, Steel Stud Framing, Suspended and Acoustical Ceilings
Riverside, California.
---

MALCOM DRILLING LOOK TO THE BLUE
Experts in specialty foundations since 1962
Deep Foundations • Retention Systems • Ground Improvements • Dewatering
www.malcolmdrilling.com
San Francisco, Heyward & Irwindale, California | Kent, WA | Salt Lake City, UT | Wales, WI | Ft Lauderdale, FL
---
METAL SUPPLY

INC since 1961

Where Metals and Fabrication get Simplified.

Carbon Steel, Stainless Steel and Aluminum, Expert Metal Fabrication and Installation.

www.metalsupply.com

Los Angeles, California | AISC CERTIFIED FABRICATOR
---
Nancie Brown & Associates Inc.

Commercial & Residential Construction Clean-Up & Detail Cleaning.

www.constructioncleanup.com Bonded - Licensed - Insured CA License 718406

Culver City, California.
---
J.D. Ensz Electric, Inc.
Residential, Commercial and Industrial electrical service to
the High Desert, San Bernardino, Riverside and Orange Counties
Hesperia, California.
---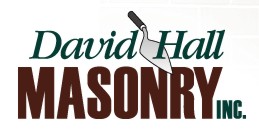 David Hall Masonry
Superior Performance and Exceptional Customer Service
Brickwork, Structural and decorative masonry,
Architectural Cast Stone, Concrete applications, sealing and waterproofing.
Rippon, California.
---
Joseph J. Albanese Inc. since 1955
Structural concrete, site concrete, shotcrete, recycling,
demolition, grading, paving, rebar, pumping, and sawcutting.
Santa Clara, California.
---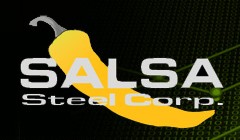 Salsa Steel

Corp.

Metal Building Foundation Design and Engineering Service.

www.metalbuildingfoundations.com

Chowchilla, California.
---
MARTINEZ CONSTRUCTION
CONCRETE CONTRACTOR INC..
Riverside, California.
---
ARDG

INC. "Servicing the Building Envelope" Nationwide

COMMERCIAL ROOFING & WATERPROOFING CONSULTANTS

Pismo, California.
---
Allana
Buick

&

Bers
AIA
PE
Making Buildings Perform Better
Investigation | Design | Construction
www.abbae.com
Palo Alto, Sacramento, Los Angeles, San Diego, Las Vegas, Honolulu & Maui.
---

FloodCA.com
Water Damage Restoration, Water Damage Repair,
Water Extraction, Flood Damage, Water Removal Emergencies.
Woodland Hills, California. ~ Emergency Response 24/7/365 - Call Us 888-268-8388
---
Occidental Leather® made in the USA
The Highest Quality Tool Belts in the World.
Graton, California.
---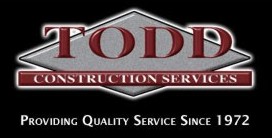 Todd Construction Services
Leaders in the Construction of Food Processing and Cold Storage Distribution.
www.toddconstructionservices.com
Pomona, California.
---
SOLARCRAFT
commercial and residential installations
SOLAR ELECTRIC | SOLAR POOL HEATING | SOLAR HOT WATER
Novato & Sonoma, California and throughout the Bay Area.
---

SUNPRO SOLAR

your local Solar Panel Professional!

Adam Evans and Jesse Green design and install each solar system custom to what the job requires.

Wildomar, California | #1 Solar provider in the Temecula Valley
---
Southland Industries DESIGN - BUILD - MAINTAIN
HVAC, plumbing, energy analysis, project management and much more.
California, Nevada, Virginia, DC & Maryland.
---

ABM

Industries Inc.

A leader in outsourced facility maintenance and operations services in the United States.

San Francisco, California.
---
The Linc Group FACILITY MAITENANCE An ABM Company
A full spectrum of facility management and service.
Irvine, California.
---

GENERAL COATINGS Painting & Waterproofing Contractors
Exterior & interior wall finishes.
Commercial, industrial, office, malls condos & townhouses.
www.gencoat.com
San Diego, California.
---
AE AmpTech Electric, Inc.
Offering everything from electrical services to renovations and
new construction for residential, commercial and industrial clients.
Los Angeles, California.
---

PCS Pacific Coast Steel For Concrete Construction
Manufacture and installation of reinforcing steel and post-tensioned products.
San Diego, California.
---
Rammed Earth Works Since 1975
California's Earth Building Authority
Napa, California.
---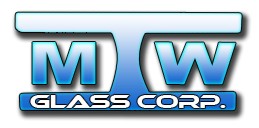 M&W Insulated Glass Corporation

Shower Doors, Glass Table Tops, Glass Desk/Table Covers, Insulated Glass Units,

Mirrors, Temp Glass, Shelves, Antique Mirrors, Obscure Glass, and Colored Glass

.

Los Angeles and Orange County, California.
---

NATUREMAKER Originator of the steel art tree

Handcrafted to architectural specifications,

NatureMaker trees have emerged as major design elements at prestigious resorts, casinos,

retailers, museums, libraries, zoos, nature centers, commercial buildings, hotels and residences.

Carlsbad, California.