LANDSCAPING - GARDENING | CIVIL CONSTRUCTION
TOOLS | EQUIPMENT
Architects
Landscapers
Environmental
Greenhouses - Sunrooms - Conservatories Fountains Statuary Planters
Soil, Rock & Aggregates Concrete Masonry Stone
Lawn Care & Maintenance Irrigation Fertilizers
Site Development
Shoring Forming Poles & Piling Gates & Fences
Hardscapes
Water Features
Shade | Fabric Structures
---
TORO

Count on it.

Poducts for Home Owners, Contractors, and Agriculture.

Professinonal lawn mowers, sports ground care equipment, irrigation and sprinkler systems

.

Bloomington, Minnesota |
---
AMES | Tools for Landscape & Garden EST 1774
Tools made to tackle your toughest projects and keep right on working, season after season.
Camp Hill, Pennsylvania | 1,500 employees work in 10 facilities in the U.S
---
Amerimulch
The best mulch equipment, systems, colorants and customer service.
Carson City Nevada & Twinsburg, Ohio.
---

ALAMO Industrial
Manufacturer of tractor-mounted mowers,
bush cutters and land clearing equipment.
Seguin, Texas.
---
TURFCO A History of Innovation in Turf Maintenance.

Aerators, Edger's, Overseeders, Sod Cutters, Top Dresser & Ride-on Applicators.

Minneapolis, Minnesota.
---
Tractor Supply Co. Since 1938

We operate over 800 stores in 40 states.

Nashville, Tennessee.
---
SLUSSERS

we bring the land to life

Commercial landscaping services and heavy highway contractor partners.

Logansport, Indiana.
---
ThornArmor™ | from HexArmor® personal protective equipment
Safety equipment, hand protection, arm protection, gloves,
cut resistance, puncture resistance, needle resistance.
Grand Rapids, Michigan | SAFETY + REDEFINED
---
Altec® Industries, Inc Aerial Equipment
A leading provider of products and services to the
electric utility, telecommunications, tree care, lights and signs, and contractor markets.
Birmingham, Alabama | Rental, New & Used Equipment, Parts and Service Worldwide
---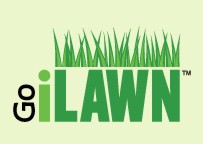 Go iLawn From GIS Dynamics

Search and view properties, measure surfaces and count objects by utilizing

high resolution imagery, actual property boundaries and a variety of measurement tools.

West Chester, Ohio.
---
KUSHLAN

Manufacturer of the Original Wheelbarrow Mixer.

Glendale, Washington

| Houston, Texas
---
Koolfog

High-grade, quality fog solutions

For industrial, commercial, agricultural and residential markets.

We cool, humidify and visually enhance environments using our high-pressure, pure water fog technology.

Cathedral City, California.
---
Wildfire Sprinkler Systems

Protecting your home from wildfire.

Grand Marais, Minnesota.
---
FIREWORLD

Inc.

Top notch wild land fire fighter training

.

www.fireworldinc.com

Manhattan

, Montana.
---
Home Fire Fighting Systems

Systems and equipment.

www.homefirefightingsystems.com

Placerville, California.
---
Valtorc International a full scale valve automation company

Worldwide supplier of Industrial Valves, Automation Packages, Actuators & Accessories.

Kennesaw, Georgia.
---
Stormwater USA
Online stormwater training and certification.